Kitchens
Enjoy a Beautiful Deluxe Kitchen Remodel With Micasa
A Custom Kitchen Like This Could Be Yours
When you work with us and our online or in-store showroom, you get to see some of the work we can do and pick out the custom aspects you like best for yourself. Using your guidance, we can create an entirely new deluxe kitchen for you, with premium products that we manufacture ourselves. From countertops to cabinets, we construct it in-house to fit the design of your dreams.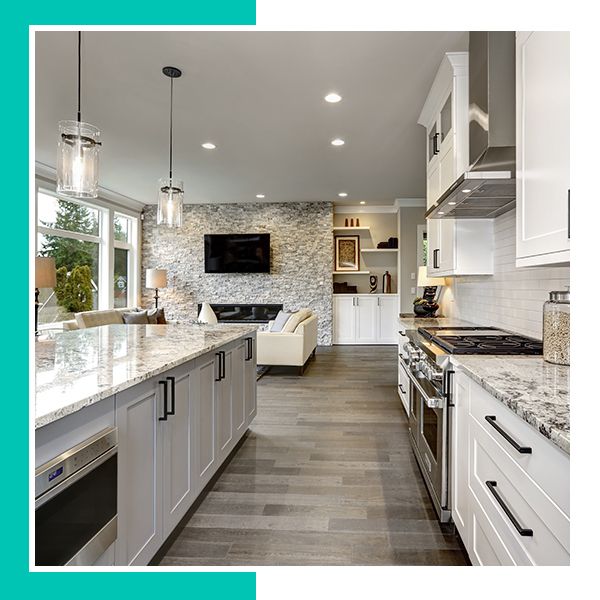 Why You Should Choose Micasa For Your Kitchen Remodel:
You get to choose everything you want when you visit our showroom

Every aspect of your design can be customized

Products are built in-house by master craftsmen and tailored to you

Lower costs than our competitors due to completely in-house manufacturing and no subcontracting

Maximum space utilization and the best custom cabinets

The kitchen of your dreams in both looks and function!
Choose the Custom Kitchen Experts at Micasa
Since we started Micasa in 2017, we had a vision of doing things better in the remodel and renovation industry. Cookie-cutter designs and materials seem to catch onto homes like wildfire, and while you might expect this to bring reliability and consistency, it is more of the latter, and we just couldn't see ourselves bringing in consistently low-quality materials simply because they're the more popular and easier choice. We realized we could manufacture our own cabinets, countertops, backsplashes, and more — and do it in a way that delivers the customer a finished product that is of premium quality and will last for years to come.
Everybody home chef has different expectations regarding the functionality of their kitchen, so if you're going to remodel and renovate your kitchen, it might as well be customized to do it in the way that fits you best. Take a look at some of the kitchens and components we've created below and reach out to us when you're ready to get started! We know that you'll be happy you did!
A CUSTOM KITCHEN LIKE THESE COULD BE YOURS