Bathrooms
Customize Your Bathroom From Top to Bottom
Feel the Luxury and Comfort of a Deluxe Renovated Bathroom
When you work with Micasa for your bathroom remodel, you can get a bathroom that's so comfortable that you'll have trouble leaving. Not only can we give you fully customized floors, cabinets, countertops, and other critical features, but we can also install such luxuries as heated showers, floors, and appliances, makeup lighting, his-and-her sinks, entertainment features, and so much more.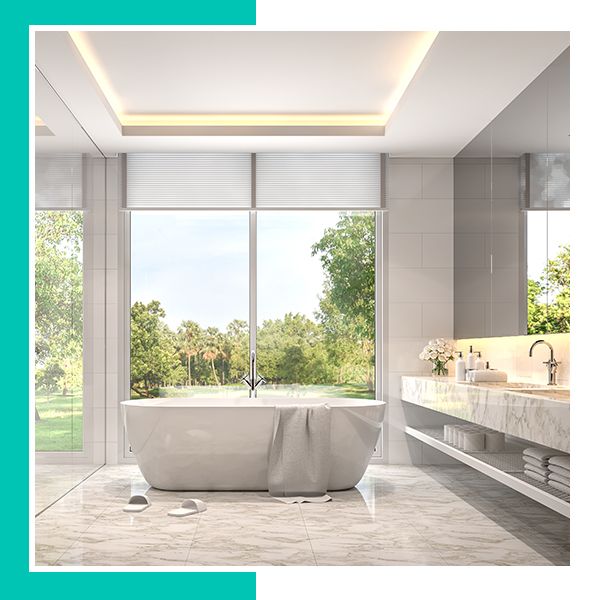 What You Receive With A Micasa Bathroom Remodel:
A walkthrough of all the possibilities when you visit our showroom or online galleries
Fully customized features made in-house by master craftsmen to match your specifications
Products that are manufactured and installed by us and only us
Lower costs than our competitors due to completely in-house work
Maximum space and utility in your bathroom
The most relaxing and comfortable spa-quality bathroom for your needs
Get Your New Bathroom Started With Micasa Today!
At Micasa Kitchens, we've been serving the greater Toronto area with some of the best deluxe remodels and premium renovations in Canada since 2017. This is in large part thanks to our superior process and our products that are manufactured in-house. From the bathroom counter to flooring and cabinetry, we design and manufacture exactly the features you want in your home and then install them ourselves, so we know you have the best, most reliable features and products in your home.
Take a look at some of the bathrooms and features we've created below, and contact us today to see how you can get started on your remodel or renovation.
SAY GOODBYE TO YOUR OUTDATED BATHROOM