Custom Kitchen Cabinets
Finely Crafted Deluxe Kitchen Cabinets
Get Kitchen Cabinets That Fit Your Lifestyle
If you didn't build your own home, there's a good chance that there are a few things about it that you'd like to change. One of the most common things that homeowners find they need more of is storage space in their kitchen, or even storage that's just more convenient. With Micasa Kitchens, you can fill both those needs!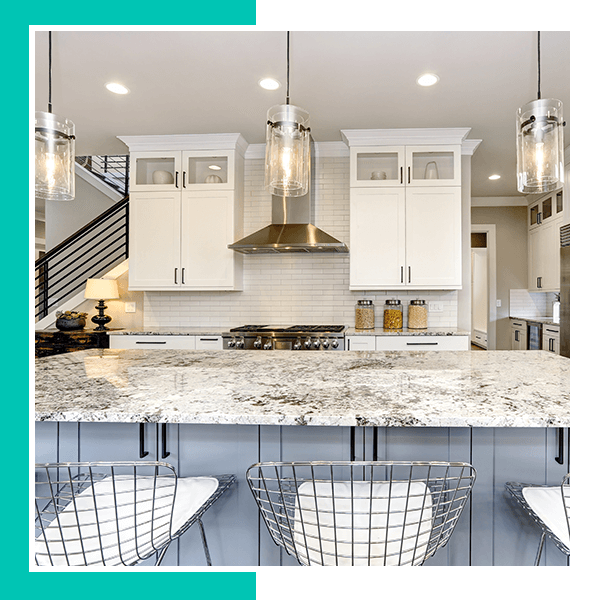 The Benefits of Deluxe Custom Kitchen Cabinets With Micasa:
More cabinet space for all your food and cooking needs

Cabinets that are made to fit your items, no matter how unique

Cabinets conveniently located for their intended purpose

Added efficiency when cooking and cleaning with everything stored where you need it

Choose your own materials — from the cut of wood to the finish

Topping off a kitchen design that's all your own
What to Expect With Micasa Kitchen Cabinets
At Micasa Kitchens, we do the best high-end renovation and custom cabinetry work in Toronto, and what makes us the best is our dedication to creating custom features and products on every job we do. When you choose to build your custom kitchen cabinets with Micasa, you get cabinets that are tailored to your every need and taste. Need extra space below or beside your oven? We can do that. Need a cabinet with rotating shelving for spices and ingredients? We can do that. Need a secret compartment to hide goodies from the kids? We can even do that.
Get Everything You Desire With Micasa Kitchen Cabinets
With Micasa Kitchens and our cabinetry services, there's nothing we can't do. No matter how specific your cabinetry needs may be, we can build something to accommodate them. From sheet pans to silverware and griddles, we'll create a design that holds all your kitchen supplies in a convenient manner. Contact us today and let us build the custom designer cabinets you've always wanted!