Get Custom, Elegant Renovations With Micasa
Renovations Crafted in House and Installed to Your Vision
Get to Know Your Toronto Renovation Experts
When it comes to home renovations, you shouldn't rush things. It can be hard to find all the elements you want and in styles that you really love, but don't let that make you choose something that's just okay. With Micasa Kitchens, those in the greater Toronto area can make their kitchen, bathroom, or entire house come alive with exactly the style and customizations they need. With custom cabinetry, countertops, floors, and practically anything else, Micas Kitchens is the best choice for home renovations in Toronto that are truly your own.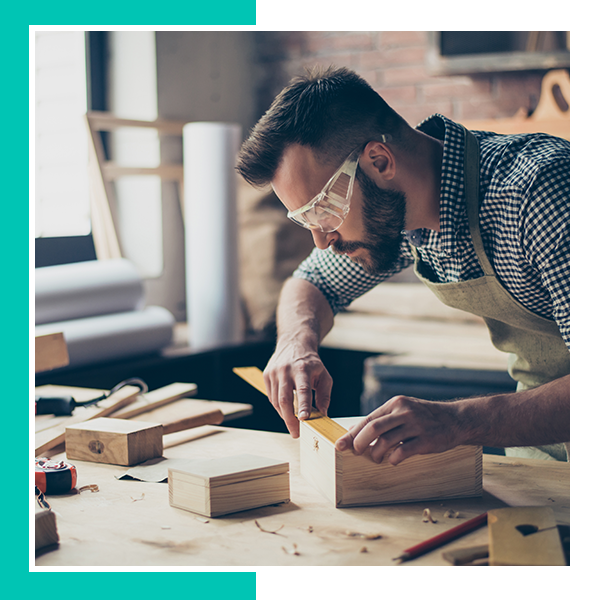 Some of the Benefits of Renovation With Micasa:
Fully Customized Designs and Features

Features — such as floors, cabinets, and countertops — that hold up longer than cheaper, stock options

The highest quality of materials, and ones that match your preferences

Having a say in the design of all of your home's features, whether selecting online or in our showroom.

A home, kitchen, or bathroom that is truly unique and all your own
Who We Are and Why We're Here
Family owned and operated, Micasa Kitchens and our renovations are a testament to the problems we saw in the renovation industry and the strides we've taken to make something better. We saw that too many renovations are completed with shoddy workmanship and mass-produced products that lack beauty, style, or even longevity. When we opened Micasa Kitchens in 2017, it was to do something new. Now, those looking for renovations in Toronto can get features and renovations of the highest quality, and completely crafted to them.

Quality Craftsmanship

Unique Designs

Fully Customized

The Finest Products and Materials
Home Renovations We Provide
When it comes to renovations and customizable kitchen, bathroom, and other room features, there's little we can't do. However, if you have any questions, all you have to do is call!
Complete Renovations
While we often provide standalone renovations — for kitchens or bathrooms — we're capable of fully renovating your home. When you work with us, you'll get a home that's yours in both proprietorship and style. Work with us today to see how we can make your house into an elegant, luxurious home. From choosing your cuts of wood and stone to installing features no one else has, our renovations make it all possible.
Bathroom Renovations
When it comes to your bathroom, you want a comfortable place of respite. It's hard to get that when features are falling apart. Upgrade your bathroom with renovations from Micasa, and we can make your bathroom into an oasis. From shower floors and countertops that have your own say in design to features like heated floors and rain-style showers, there's nothing we can't do.
Custom Cabinetry
At Micasa, not only do we make renovation dreams come true, but we can do the same for your storage as well! Cabinetry isn't one-size-fits-all. People have different stuff, and some have more than others. With Micasa, you can get fully customized cabinetry for your kitchen, bathroom, closet, garage, or anywhere! We'll build it completely to your needs. From specialty cabinets for jewelry, fine linens, or family heirlooms to standard cabinets for tools and clothes, we can provide the space and accommodations that you need.
Kitchen Renovations
The kitchen is one of the most used and heavily trafficked rooms in the house, so it makes sense you want to renovate! With Micasa Kitchens, you can get one that is all your own, with all the ease and convenience you desire. From choosing the most durable floors and easy-to-clean countertops to the look of the stone or wood you want, everything will be just as elegant and functional as you've imagined.
Customize Your Home Into A Dream Home With Micasa Kitchens
We could go on and on about the different projects and customizations that we've provided, but the only real way for you to get the full scope of what's possible is to contact us or come into our showroom! Get in touch with us today to speak over the phone or make an appointment for our showroom, and let's see what we can do for you and your home! We're ready to make your home renovation dreams come true in Toronto.